Research Resources
With the support of our Research Committee and affiliate institutions, Western Reserve Hospital offers resources to help you succeed at any stage of the research process. 
Choosing a Topic
Finding a Mentor
CITI Training
Literature Review and Publication
Protocol Builder
WRH Research Repository
Study Design and Biostatistics
Funding and Submissions
Quality Improvement Activities
Research Learning
Choosing a Topic
Choosing a research topic can be overwhelming. One of the best methods for topic selection is to complete a literature review in your area of interest. This review could reveal significant gaps in knowledge. You may find that additional research is necessary to improve methodology or address inconsistencies and limitations from previous work.
Once you select a topic of interest, the next step is to formulate your research question. A well-structured research question must identify the following elements: Population, Intervention, Comparison, and Outcome. For details and examples, please review the PICO form provided by EBSCO. 
Finding a Mentor
Whether this is your first research project or you have several years of experience, it is important to find a mentor who can answer your questions, collaborate with you, and help guide you through the research process during your residency. Before beginning any scholarly activity, residents must have a signed Faculty/Department Sponsor Approval form. If you have an idea for a project, begin by reaching out to the attending or a member of the faculty. 
Once you have a signed approval form, you are ready to begin the research and scholarly activity process. All projects must first be submitted to the Scholarly Activity - Initial Proposal sheet. This includes book chapters, proposed research studies, quality improvement projects, participation in sponsored studies, presentations, and any other approved scholarly activities. Please provide as much detail about your scholarly activity as possible. 
CITI Training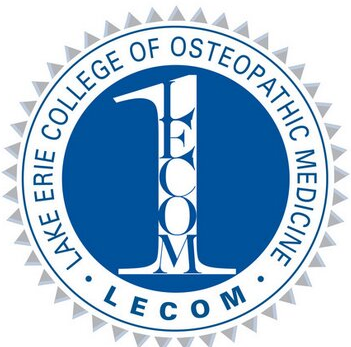 Western Reserve Hospital and Lake Erie College of Osteopathic Medicine are affiliated institutions. WRH and LECOM share resources through this affiliation, including CITI training, IRB access, research funding, and more.
All Western Reserve Hospital staff members, residents, and students are required to complete the Human Subjects Research (HSR) course through the

Collaborative Institutional Training Initiative (CITI) website prior to conducting research. Those conducting clinical research trials involving drugs and/or devices must also complete the Good Clinical Practice (GCP) course. CITI training certificates are valid for three years. 

Western Reserve Hospital staff

members who are new to the CITI program may use their employee email address to register as an affiliate of Lake Erie College of Osteopathic Medicine. Valid certificates must be submitted with all repository entries.

Residents and students

are REQUIRED to affiliate with Lake Erie College of Osteopathic Medicine (regardless of any prior affiliations). Residents are REQUIRED to complete the following three courses: Human Subjects Research (HSR), Good Clinical Practice (GCP), and Research Study Design (RSD). These courses must be completed and uploaded to HealthStream by September 30, 2021.
Literature Review and Publication
Western Reserve Hospital has a virtual library and librarian to assist with all literature reviews and publication needs. Please visit the virtual library at the link below for more information.

Protocol Builder
Writing a protocol can be simple with this helpful and secure online platform. Protocol Builder provides structured templates and wording assistance for several study designs. A well-written protocol makes for faster IRB approval and an easy transition to a manuscript. All research protocols seeking IRB approval at Western Reserve Hospital must first be entered into protocol builder. 
Residents at Western Reserve Hospital have already been set up with a Protocol Builder account. You can access your account at the link below.
Protocol Builder sign-in
Western Reserve Hospital staff members and rotating medical students may request access to Protocol Builder by emailing Lauren Cowan at lcowan@westernreservehospital.org. Please include your name, department, medical school (if applicable), and email address. Medical students must also include the project title and primary investigator. Your request will be processed in 1-3 business days. 
For information about protocol builder features, please review the Protocol Builder User Guide. Protocol Builder also provides introductory user training on the website homepage under Features and Tips. 
WRH Research Repository
The WRH Research Repository is a central location to track research done by any staff member, resident, or medical student at Western Reserve Hospital. This includes research done by Western Reserve Hospital residents at partnering or affiliate institutions.
Follow the link to the repository after reading these instructions:
Each project must be submitted one time by the principal investigator.
When you complete the form, please expect to see follow-up emails regarding your submission. Some emails are sent automatically from a Smartsheet email address. 
For questions regarding the WRH Repository, please email Lauren Cowan at lcowan@westernreservehospital.org. All research entered into the repository must also be entered into Protocol Builder. 
Study Design and Biostatistics
Study design selection is one of the most important steps in the research process. The Children's Hospital of Philadelphia Research Institute is a great resource to help you determine the best study design for your project. 
Western Reserve Hospital is contracted with an experienced biostatistician who is available to help with the study design and data analysis aspects of your research project. Access to the biostatistician is requested through the WRH Research Repository. 
The following Introduction to Biostatistics and Epidemiological Data Analysis course is required for all first-year residents.
Residents who have completed the course must sign the attestation in HealthStream to receive credit. 

Funding and Submissions
Research Funding is available through the Research Committee or Lake Erie College of Osteopathic Medicine's Research Grant Program.
LECOM Research Grants are available to all residents. Grants of up to $5,000 may be awarded to cover direct costs for your research project. The 2021 phase 1 and 2 grant cycles have ended. Additional grants will be available next year. LECOM Grant Application
Phase 1

​​​​​​

​​​​​​​Submission of Application: February 1, 2022 - April 30, 2022

Approval: July 1, 2022

Phase 2

Submission of Application: July 1, 2022 - September 30, 2022

Approval: October 15, 2022
Additional funding opportunities may be available through the American Osteopathic Association.
WRH partners with LECOM for IRB services. If you are submitting to the repository to seek IRB approval, please be aware of the general approval timeline:
Protocol submission to the repository may take 1-5 business days for processing and assignment to a WRH Research Committee member. This Lead Reviewer will be your point of contact throughout the submission process. 

Each protocol will be reviewed by a team of two or three members of the WRH Research Committee. These members will be selected and contacted by the Lead Reviewer. Each member will provide comments within 3-5 business days. 

The Principal Investigator will review the comments, make the necessary revisions, and return a final copy of the protocol to the Lead Reviewer for Pre-submission Approval. 
Once the Principal Investigator has received Pre-submission Approval, they must complete the Protocol Cover Sheet. Please submit the protocol cover sheet, along with the final protocol (PDF preferred), to the following address: IRB@westernreservehospital.org 

 The Lake Erie College of Osteopathic Medicine Training (LECOMT) Institutional Review Board meets on the fourth Wednesday of each month. Please keep the following in mind: 

LECOMT IRB must receive final protocols before the third Wednesday of each month to be distributed within their committee. Late submissions are not guaranteed to be distributed for a same-month meeting. 

The resulting rulings from the IRB will typically be provided at the end of the month. However, you may receive a response sooner if your project is exempt.   

If your protocol is eligible for exemption or a HIPAA waiver, please visit the LECOM website for additional forms. 
Please direct all IRB questions to: IRB@westernreservehospital.org 
Quality Improvement Activities
A quality improvement project is a data-driven and structured effort to achieve a better outcome for any given process. Both quality improvement and research are systematic investigations that may involve human participation. For this reason, it can often be difficult to differentiate between the two. The following chart outlines many of the important differences: Is it Research or QI?
For additional guidance, visit the Quality Improvement Activities FAQs on the Office for Human Research Protections (OHRP) website. 
Research Learning 
Writing for Impact: How to Prepare a Journal Article (Andrew M. Ibrahim, MD, MSc; Justin B. Dimick, MD, MPH)
Helpful Outlines for Scholarly Work (WRH - abstract, manuscript, revisions. references, figures, etc.)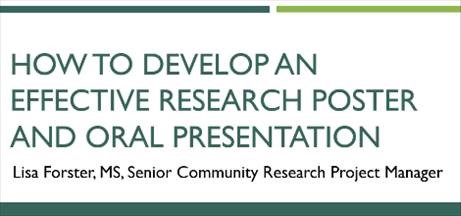 Medical Student Research Participation
Medical students from affiliate medical schools and those scheduled for rotations at Western Reserve Hospital may join in on research projects: 
Fill out the Medical Student Research Form to tell us your areas of interest or to report research/scholarly activity you are already involved in alongside Western Reserve Hospital residents or faculty.  We will review your entry and help match you accordingly.