Research Resources
With the support of our Research Committee and affiliate institutions, Western Reserve Hospital offers resources to help you succeed at any stage of the research process. 
Biostatistician - We contract with an experienced biostatistician who is here to help you from beginning to end with the data aspects of your research. Access to the biostatistican is requested through the WRH Research Repository. 
Funding: Available through the Research Committee or LECOM's Research Grants. 

LECOM Research Grants - Available for residents, funding cycle repeats each year, up to $5,000 per project.
Research Committee - conferences & travel - details coming early 2021!
WRH Research Repository - enter your project proposal or idea to request funding, biostatistician assistance, and IRB approval  - all in one easy online form!
Virtual Librarian -Available to help with literature searches, finding appropriate journals for publication, and more. 
Protocol Builder - Online platform provides structure and wording assistance for your protocol. See Protocol Builder section below.
Project Development - Have a project idea? We can help you get connected with right resources to go from idea to publication. 
Research Team - We can connect medical students, residents and faculty on projects. Connection board coming soon!
WRH Research Repository
 The WRH Research Repository is a central location to track research done by any staff member, resident or medical student at Western Reserve Hospital. This includes research done by Western Reserve Hospital residents at partnering or affiliate institutions. Generally, two types of projects are entered into the repository:
Proposals for research to be done at WRH. Entry into the repository starts the review and approval process, including providing access to funding requests and biostatistician assistance.* 
Projects taking place at a partnering or affiliate institutions where one of our residents is participating in the project. These entries are usually under the affiliate's IRB, but should be entered into the repository to be tracked for resident research participation. 
Follow the link to the repository after reading these instructions:
Each project should be submitted one time by the principal investigator.
When you complete the form, please expect to see follow up emails regarding your submission. Some emails are sent automatically when you check a box in the form and will be from a Smartsheet email address. 
All protocols should be enterd into Protocol Builder. Please see the next section for instructions and information.  
*WRH partners with LECOM for IRB services. If you are submitting to the repository to seek IRB approval, please be aware of the general approval timeline:
Protocol submission to the repository may take 1-5 business days for processing and assignment to reviewers from the WRH Research Committee.
WRH Research Committee reviewers (typically two per protocol) will return their review to the investigator within one week of assignment.     
Principal investigator will consider reviewer edits and submit the final protocol, with the following in mind: 
LECOM IRB must receive final protocols by the first Wednesday of each month to be distrubuted within their committee. Late submissions are not guaranteed to be distributed for a same-month meeting. 
Resulting rulings from the IRB will be provided after their monthly meeting on the fourth Wednesday of that same month.
For questions regarding the WRH Repository, IRB timelines, or research resources please email or call Lauren Cowan 330-971-7830 or lcowan@westernreservehospital.org. All research entered in the repository must also be entered into Protocol Builder. You may do this before or after submitting to the repository. Please see the next section for Protocol Builder instructions and information. 
Protocol Builder
Writing a protocol can be simple and straightforward with this helpful online platform. Protocol Builder provides structure and wording assistance and can be downloaded into a word document. A well-written protocol makes for faster IRB approval, an easy transition to a manuscript and is required for all protocols submitted to our IRB.
Protocol Builder sign-in
All Residents have been set up with a Protocol Builder account and can access it using the sign-in link above. If you are a Western Reserve Hospital Employee, Medical Staff, or Rotating Medical Student and would like access to Protocol Builder, please email Lauren Cowan lcowan@westernreservehospital.org to create an account. Include your name, department, medical school (if a current student) and email address. Medical students must also name the project they are working on and the primary investigator. Your request will be processed in 1-3 business days.
Citi Training
Need to complete training? Follow these instructions, then upload your completed certificate to the submission link.
Already completed training? Use this link to submit your CITI Training certificate of completion to the Research Committee or submit through the WRH Research Repository as you enter a research project or proposal. All certificates must be valid within the expiration date on the certificate. A valid certificate is required to participate in research at WRH.
WESTERN RESERVE HOSPITAL AND LAKE ERIE COLLEGE OF OSTEOPATHIC MEDICINE ARE AFFILIATED INSTITUTIONS. THROUGH THIS AFFILIATION WE SHARE RESOURCES, INCLUDING CITI TRAINING, IRB ACCESS, RESEARCH FUNDING, AND MORE,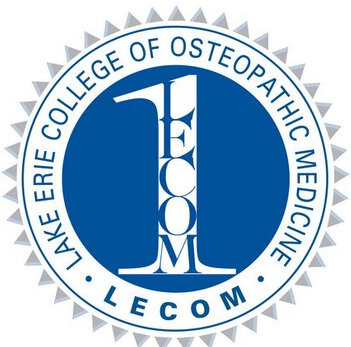 Research Learning
The resources below have been added to help you gets started with various types or research. 
Writing for Impact: How to Prepare a Journal Article (Andrew M. Ibrahim, MD, MSc; Justin B. Dimick, MD, MPH)
Basic Research Concepts (Office of Research Integrity)
Is it Research or QI? (Chart - WRH)
Helpful Outlines for Scholarly Work (WRH - abstract, manuscript, revisions. references, figures, etc.)
Outlines for Prospective Research Project/Retrospective Chart Review (WRH)
Video Workshops on Research Development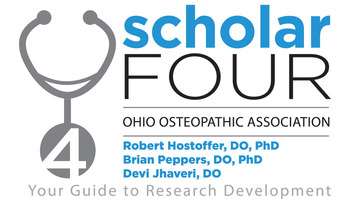 Medical Student Research Participation
Medical students from affiliate medical schools and those scheduled for rotations at Western Reserve Hosptial may join in on research projects: 
Fill out the Medical Student Research Form to tell us your areas of interest or to report research/scholarlty activity you are already involved with alongside Western Reserve Hospital residents or faculty.  We will review your entry and help to match you with a project.