Western Reserve Hospital's Senior Coalition is a key resource for local senior citizens seeking health news, information and resources, especially throughout the challenges of the past pandemic year, which forced many events and public gathering to shut down or move to a virtual format. Many senior citizens became cutoff from family, friends, healthcare outlets and local events. Seeing this, Western Reserve Hospital stepped up to the plate to bring safe, socially-distanced, entertaining and informative resources and events to the senior community via collaborative efforts with local care organizations and city officials.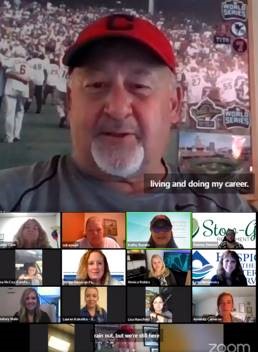 Every year the Western Reserve Hospital Senior Coalition hosts the Healthy Homerun Luncheon for Seniors, typically drawing over 150 seniors to the Cuyahoga Falls Natatorium for lunch and a speaker. This year though, the group went virtual to reach seniors with 'Take Me Out to the Ballgame', a Facebook Live event featuring special guest Bob DiBiasio, President of Charities, Cleveland Indians, who shared stories and memories about the team since he joined them over 30 years ago. Registered seniors received a bag full of baseball-themed goodies, provided by over 20 sponsors that are members of the Senior Coalition.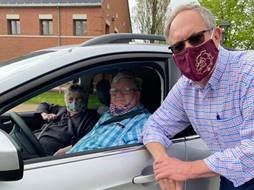 Also, in conjunction with the City of Stow, the senior coalition hosted a Senior Drive-Thru Farmers' Market at Stow City Hall. Over 150 registered seniors received a bag full of fresh produce and recipes to enjoy just in time for Mother's Day.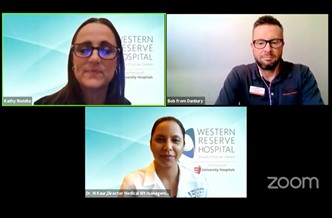 The coalition continues to engage seniors with monthly health topic chats as well. One such Facebook Live Chat, in collaboration with Danbury Senior Living, featured Western Reserve Hospital physician, Dr. Manjinder Kaur, Endocrinology who spoke about Western Reserve Hospital's Medical Weight Management Program. The virtual event discussed the program and how it is beneficial for many patients who prefer a non-surgical weight loss plan to achieve a healthier weight with the help and guidance of trained medical professionals. 
The Western Reserve Hospital Senior Coalition is made up of over 100 professionals who have dedicated their careers to serving seniors throughout Northeast Ohio by offering free events for seniors in our area. The coalition allows agencies to get important news and information to seniors as well. Several government agencies and officials, including Sandra Kurt, Clerk of Courts; Summit County Executive Ilene Shapiro and Sherry Bevan Walsh, Summit County Prosecutor's offices, have enjoyed being involved with the coalition. 
To learn more about the Western Reserve Hospital Senior Coalition, events, live chats and more, visit the senior coalition Facebook page.