Read the Akron Beacon Journal story here
Western Reserve Hospital has received provisional Level III Trauma Center designation by the state of Ohio, allowing Emergency Medical Services (EMS) to transport patients to the facility for trauma care.
"This accomplishment was made possible through the dedication and collaboration of our patient-first team of physicians, nurses and support teams who are trained and passionate about caring for the most severely injured patients in our community," said Dr. Robert Kent, president and CEO, Western Reserve Hospital.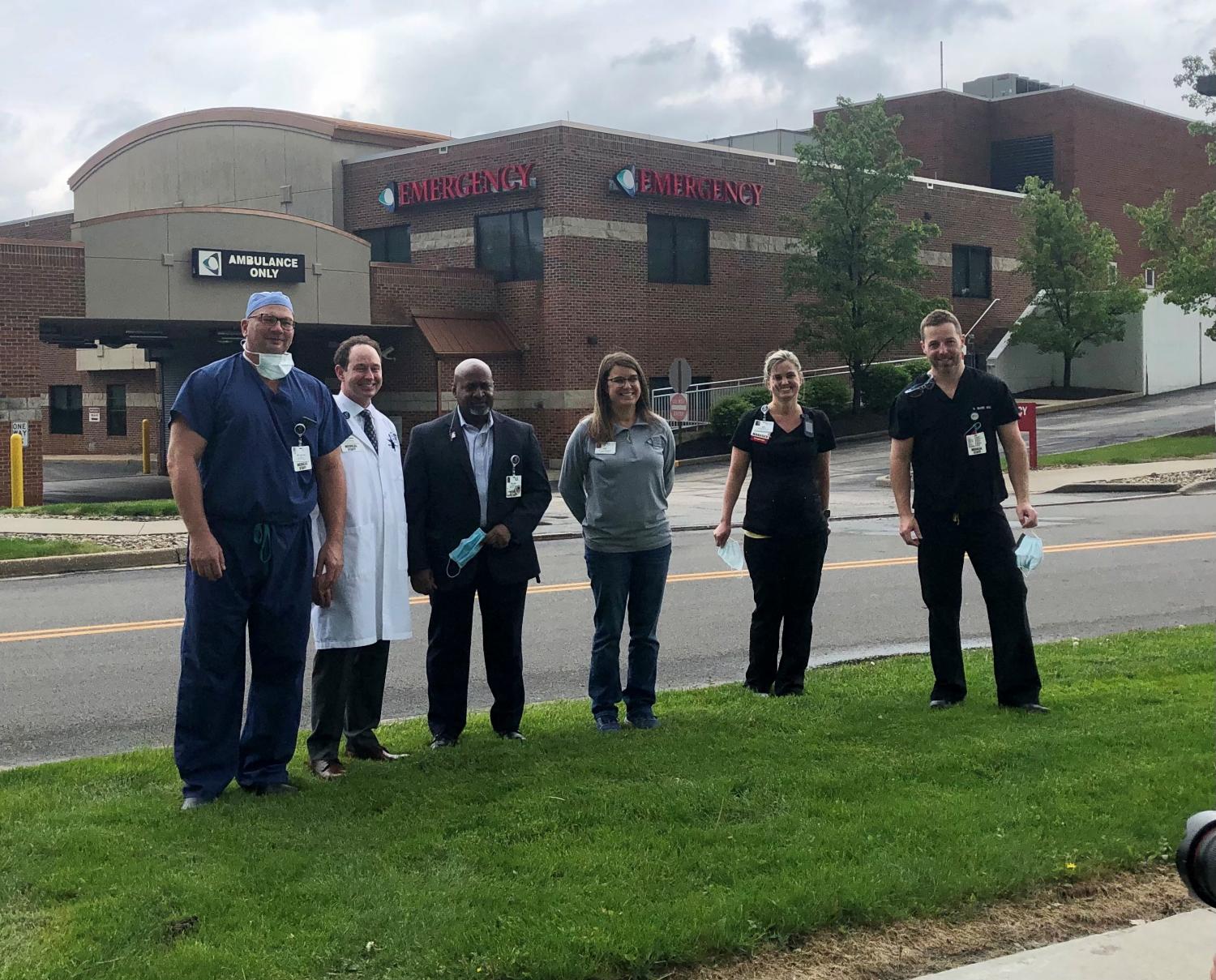 To receive the Level III Trauma designation, Western Reserve Hospital demonstrated its ability to provide prompt assessment, resuscitation, surgery, intensive care and stabilization of injured patients and emergency operations. This is accomplished through its 24-hour immediate coverage by emergency medicine physicians as well as available general surgeons and anesthesiologists. The certification also validated Western Reserve Hospital's transfer agreements with level I and II trauma hospitals and robust, ongoing education programs for all healthcare providers involved with trauma.
"This designation is just one example of how Western Reserve Hospital takes the lead in serving our community, in addition to supporting local businesses and providing the best patient care," said Cuyahoga Falls Mayor Don Walters. "Having a Level III Trauma Center in the center of Cuyahoga Falls will increase the confidence our residents have in the doctors and nurses at Western Reserve to offer high-quality emergency care, especially in traumatic situations."
 "Our citizens expect fast, reliable care and working with Western Reserve Hospital allows our rescue teams to deliver that in minutes," said Chief Fred Jackson, Cuyahoga Falls Fire Department. "The City of Cuyahoga Falls has over 50,000 residents, therefore it's easy to say there has been a definite need for a trauma center close to home."
Western Reserve Hospital is the closest full-service hospital to the Cuyahoga Valley National Park, which hosts 2.2 million visitors each year and is bordered by the region's only two winter sports resorts, Boston Mills and Brandywine. The hospital is also less than six miles from Blossom Music Center, the largest outdoor amphitheater in our area, with a seating capacity of 23,000. Less than two miles from Western Reserve Hospital is the ever-improving Front Street, where many enjoy the downtown river walk, amphitheater, pavilion and countless local businesses. Western Reserve Hospital serves as EMS Medical Control for the National Park and Blossom Music Center, in addition to providing the same service for the City of Cuyahoga Falls, and the new trauma certification will allow for an even higher-level of care for these active public venues.