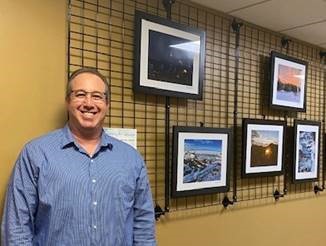 My father, who was a school photographer at New York University, introduced my brother and me to photography when we were kids. We even turned our bathroom into a darkroom so we could develop our own photos! My father passed away in January of 2018 and my love for photography is a way to stay connected with him.
In 2015, after taking photos with my iPhone 4 on several hikes in NE Ohio, I bought a Canon camera and that passion for photography was reignited. I enjoy nature photography, whether it's one of our amazing waterfalls, sunsets or even Lake Erie froze over. Being out in nature helps with my mental health and I love capturing what I see through the lens. For this exhibit, I wanted to showcase the beauty of NE Ohio that I have enjoyed and share it with you.
Michael's photos in this exhibit are available for purchase for $100. Inquirers can email him at mgershephotography@gmail.com You can also view more of his work at fineartamerica.com/profiles/1-michael-gershe.