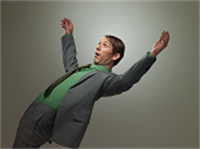 Do you experience balance difficulties, stumbles, or falls? This is not a normal part of life and can be corrected! Physical therapists trained in balance dysfunction are available and can teach you how to stay safe and balanced. Our Easy Street Therapy department has a falls and balance program which will assess why you are off balance. Typically, your balance utilizes input from 3 separate systems to maintain balance: your vision, your inner ear, and the feedback from your feet. A physical therapist will help your brain to integrate the information from these systems to keep you more confident.
In addition to the usual equipment you see in balance training such as parallel bars or foam pads, our Easy Street Therapy location also has a balance trainer from NeuroCom called the Balance Master. This device was created by NASA to evaluate the inner ear function and balance control of astronauts.
To learn more, contact Easy Street Therapy at (330) 971-7445 to schedule your evaluation.