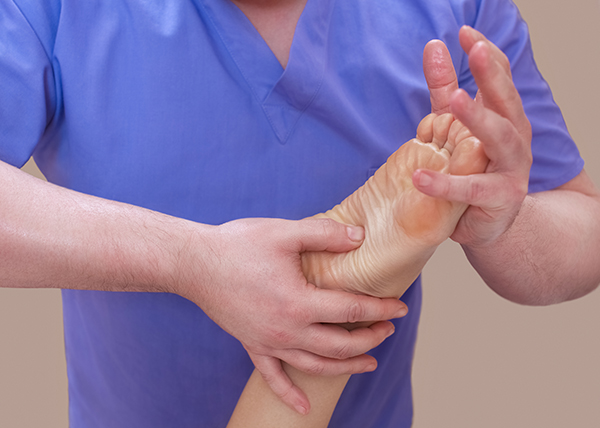 Do you have foot pain when you take those first steps in the morning? Or when you stand for a while? You may have plantar fasciitis. Traditional Physical Therapy interventions may include modalities like Graston, ultrasound, ice as well as range of motion, stretching and strengthening exercises.
Some plantar fasciitis symptoms respond well to a Mulligan treatment approach, which involves a simple and pain free joint mobilization technique followed by a light taping procedure. This approach typically only involves a two-week treatment duration.
Our physical therapists at the Natatorium are available to evaluate your foot and ankle issues and recommend treatment options to improve your foot pain and get you back to usual daily and recreational activities.
To learn more, contact Rehab at the Natatorium at (330) 926-0384 to schedule your evaluation. New evaluations are typically seen within 24 - 48 hours.